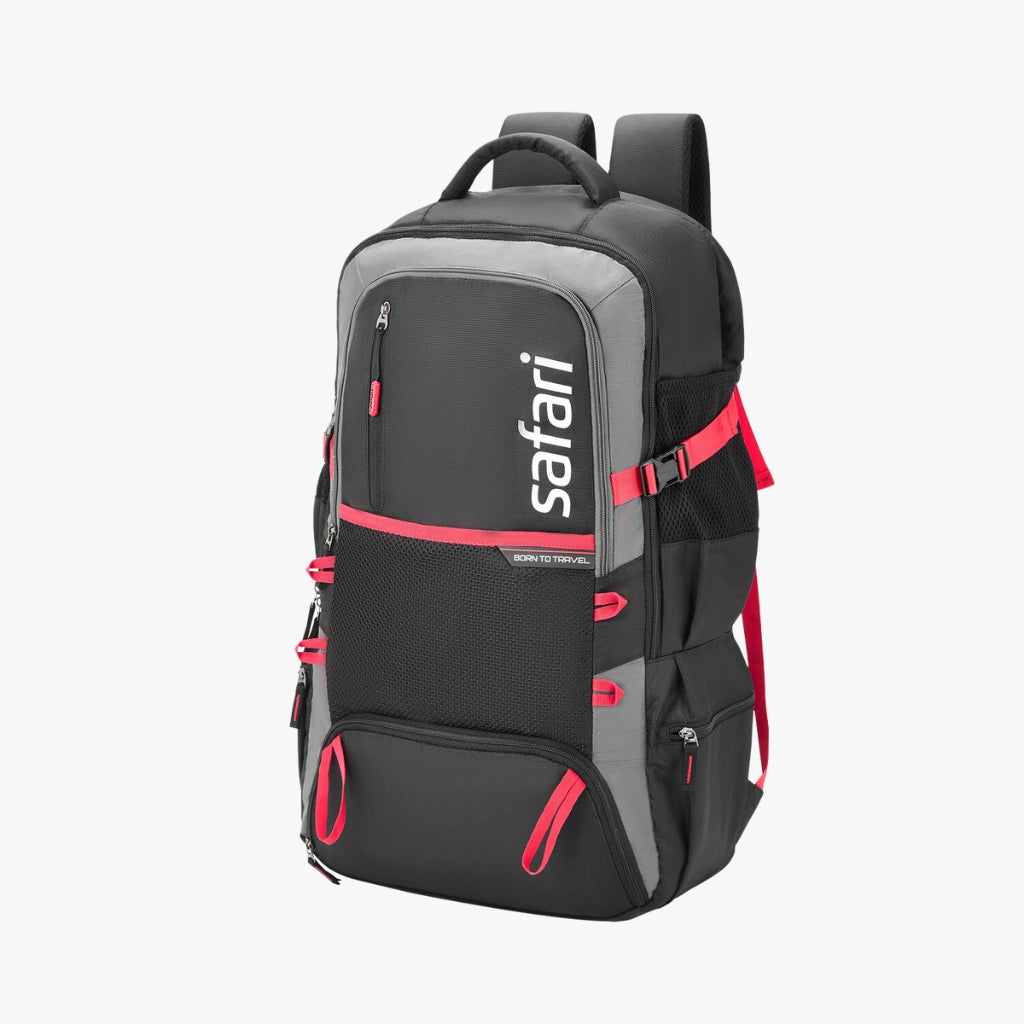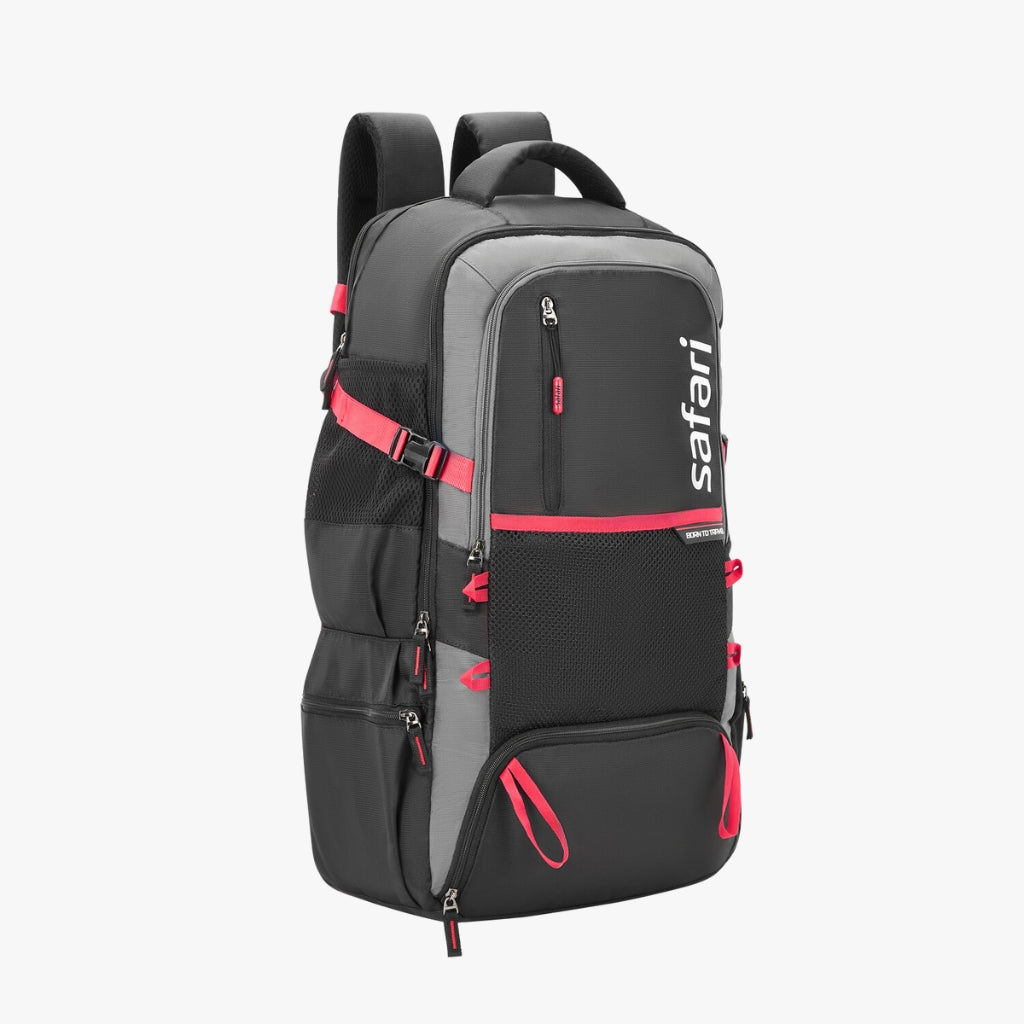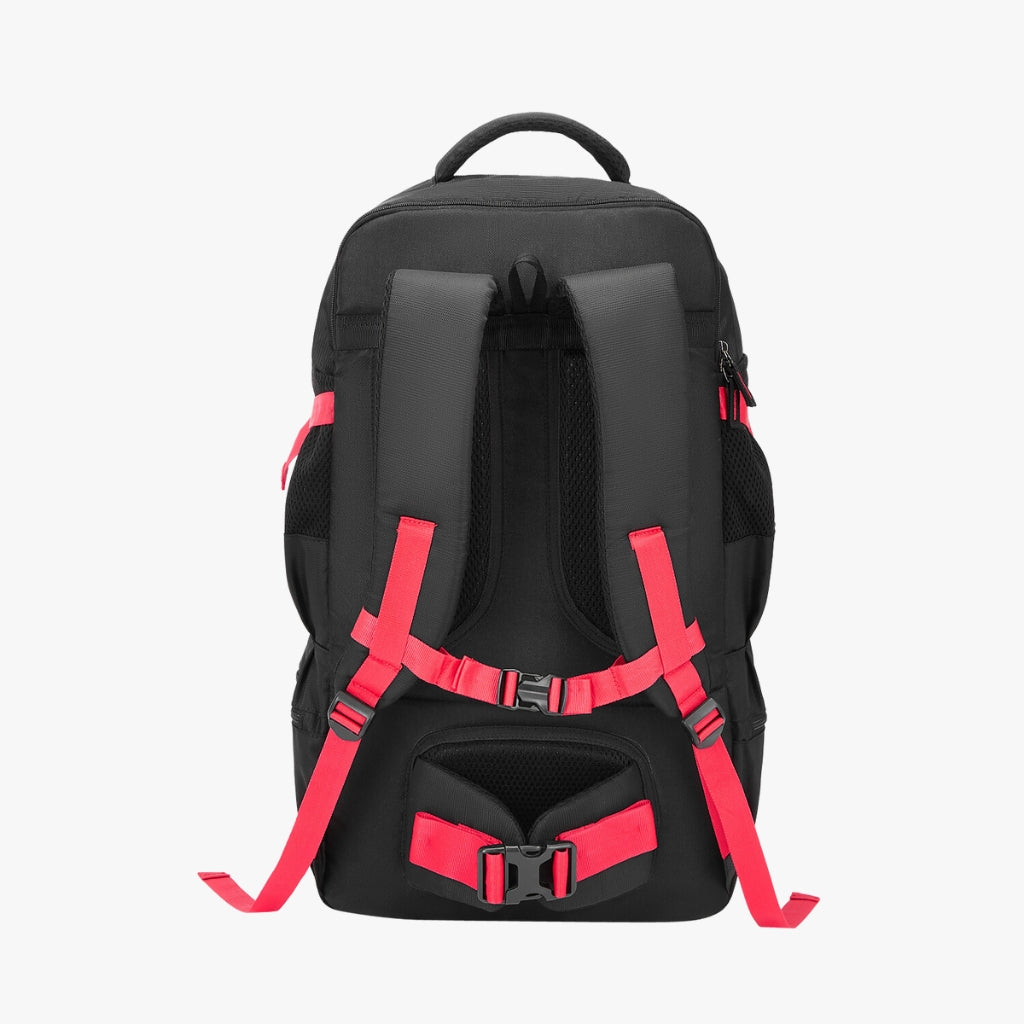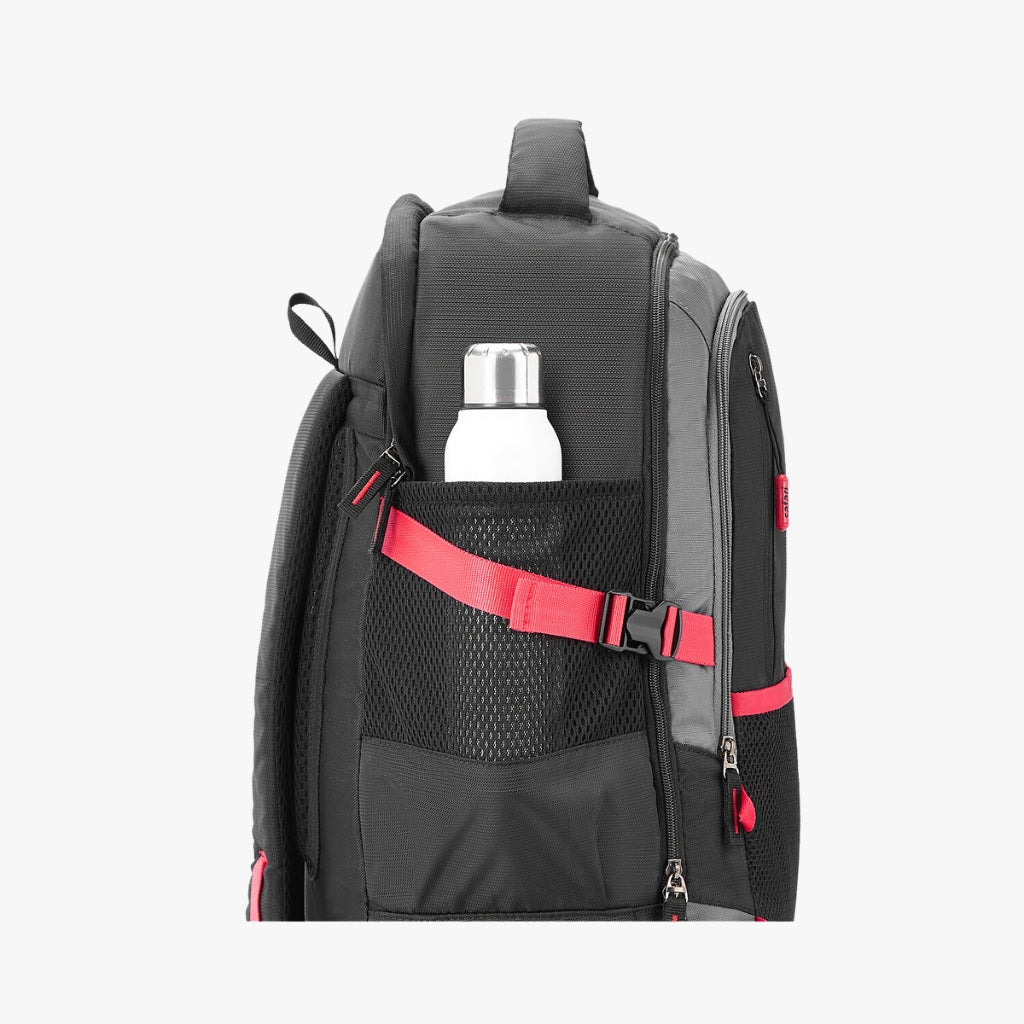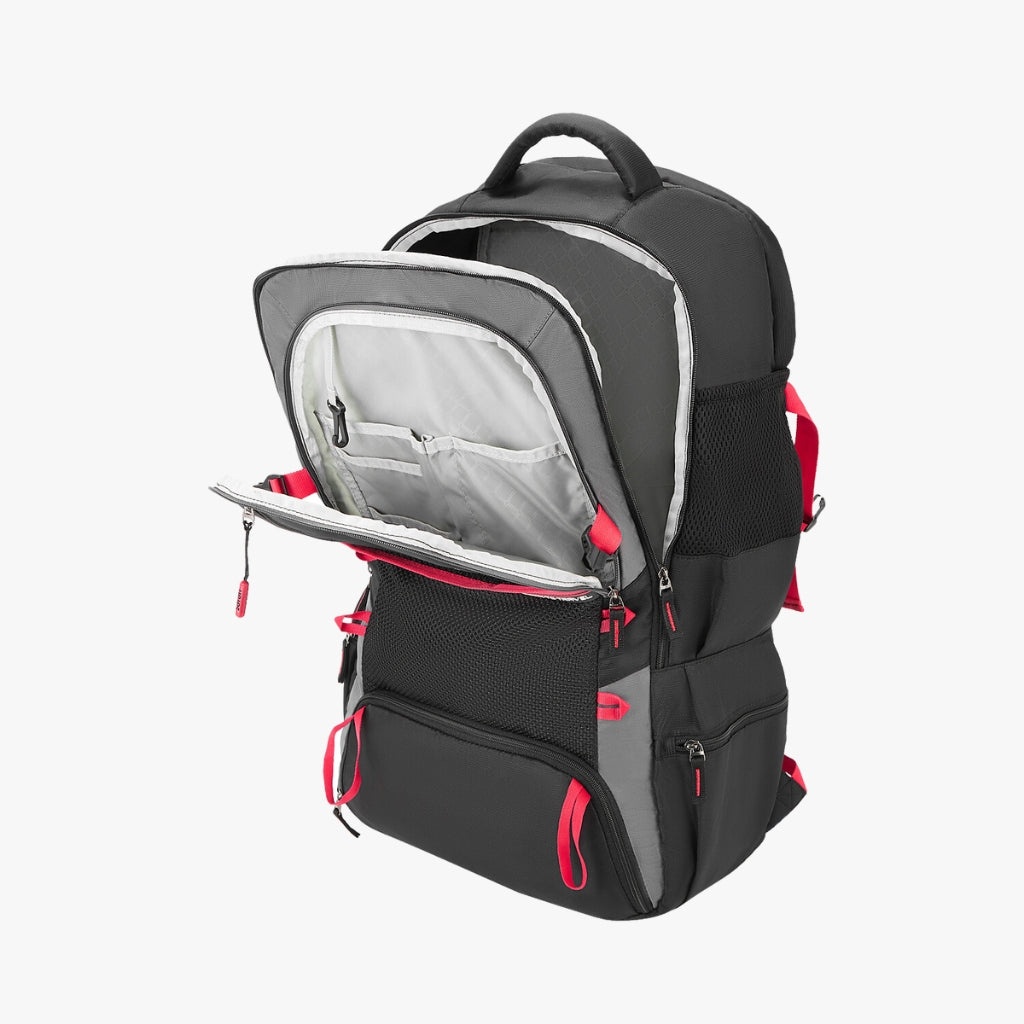 Hunt 60L Overnighter Travel Rucksack with Ergonomic Straps, Shoe Compartment and Superior Back Padding- Black

SAVE500
Get Rs. 500 Off on Order Value of Rs. 8000 and above
COMBO10
10% Off on Combos worth Rs.10000 and above
SAFARI5
5% off on Order Value. Save Rs.149

SAVE1000
Get Rs. 1000 Off on Order Value of Rs. 15000 and above
Say hello to the Hunt Overnighter Backpack – your ticket to adventure with a twist of fun! This rucksack isn't just any bag; it's your trusty sidekick for epic escapades. Safeguard your tech in its cozy laptop compartment, and dance through your journey with the chest and waist straps. The built-in organizer with a key holder keeps things in check, while the Shoepocket adds a dash of cool by keeping your kicks separate. Unleash the thrill of overnights with the Hunt Backpack – where every feature is a high-five to your wanderlust!
Laptop sleeve to designed to protect the device from bumps and scratches in everyday use.
The interiors are thoughtfully designed to give you the best of space, comfort and flexibility.
We've got your Back (back). Designed with padded back and shoulder straps for optimum comfort.
Engineered for performance, this polyester fabric has high-tenacity durability and is water and dust resistant.
The expandable feature ensures that there is always room for more of your belongings!
Side mesh pockets that can fit a water bottle or umbrella.
This rucksack is provided with a separate shoe pocket at the bottom of the bag to accommodate an extra pair of footware for your specific needs.
Straps with Buckles that provide user comfort while carrying the bag. Divides the Weight to making travelling easier
Say goodbye to last-minute searches of your essentials because the easy-access pocket makes it super accessible.
Size and Dimensions
Imported/Manufactured by
Enter Delivery Pincode
Enter pin code to check delivery availability and COD availability.
Not Available

Sorry, not deliverable
Delivery Available

will be dispatched within 2-3 days

COD

Cash on Delivery accepted.
Nice Product
nice features of bag, Many Compartments and light weight backpack. I take it every where with me.
Its an All rounder
Overall happy with this product.. it has all the things I was lookin for and I like the colour too