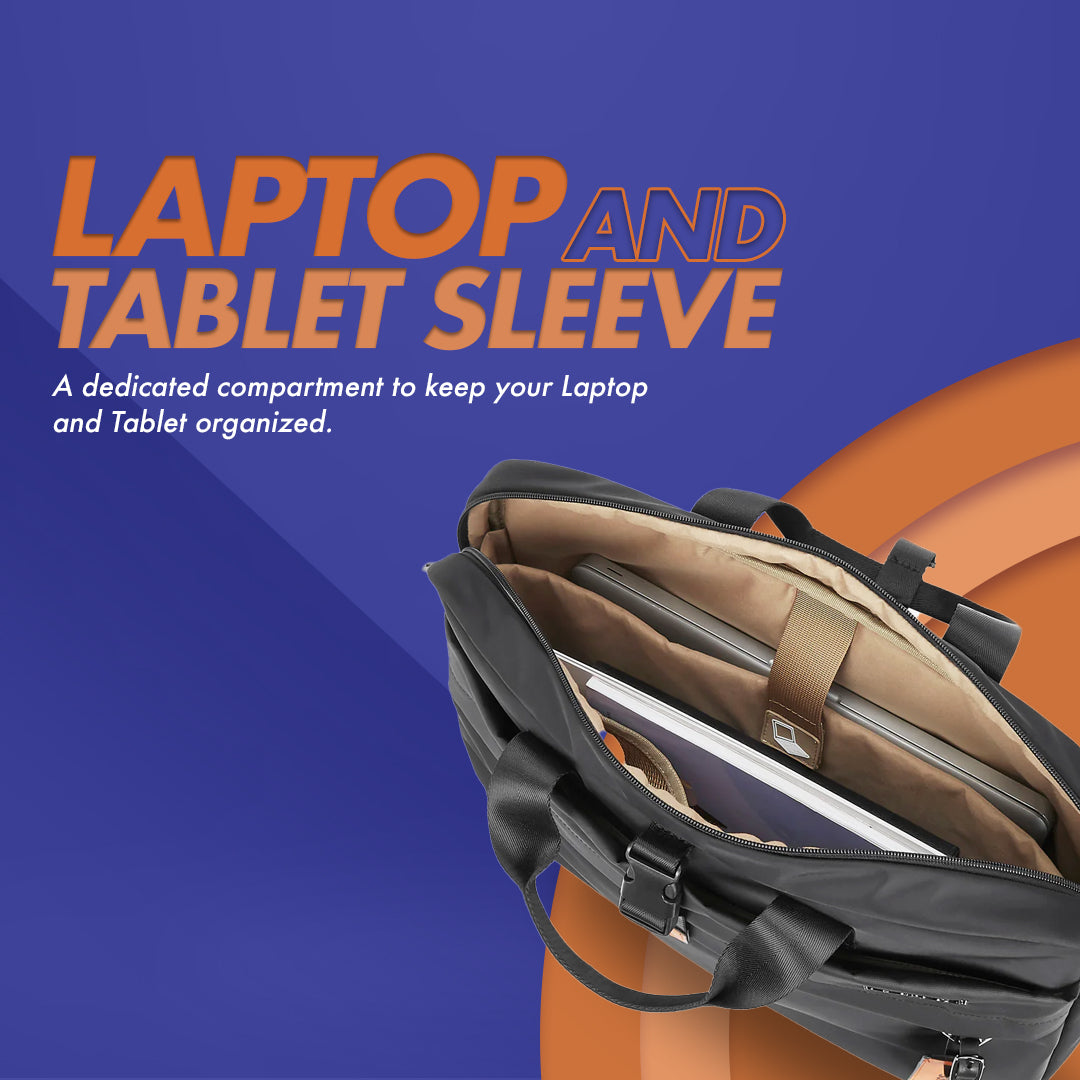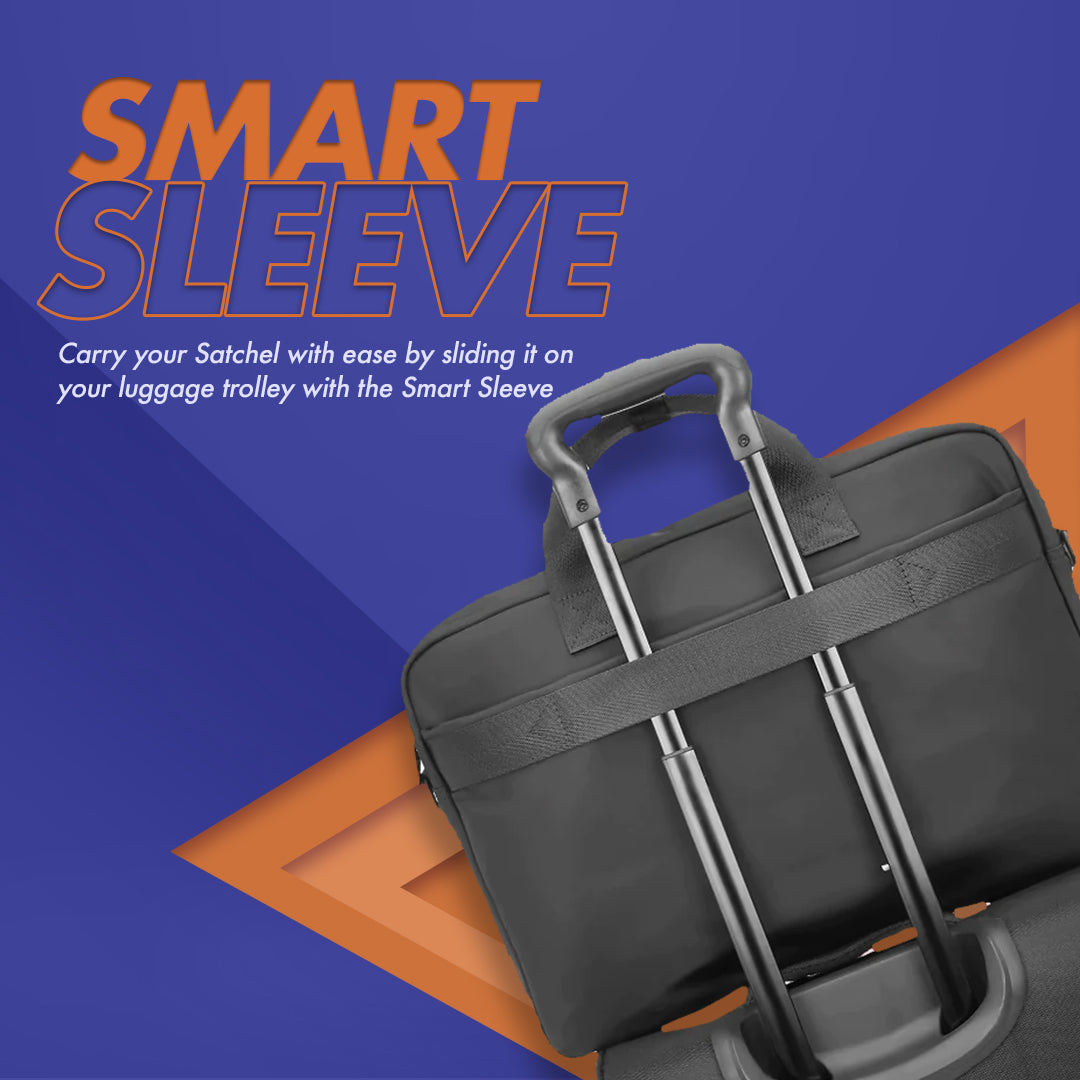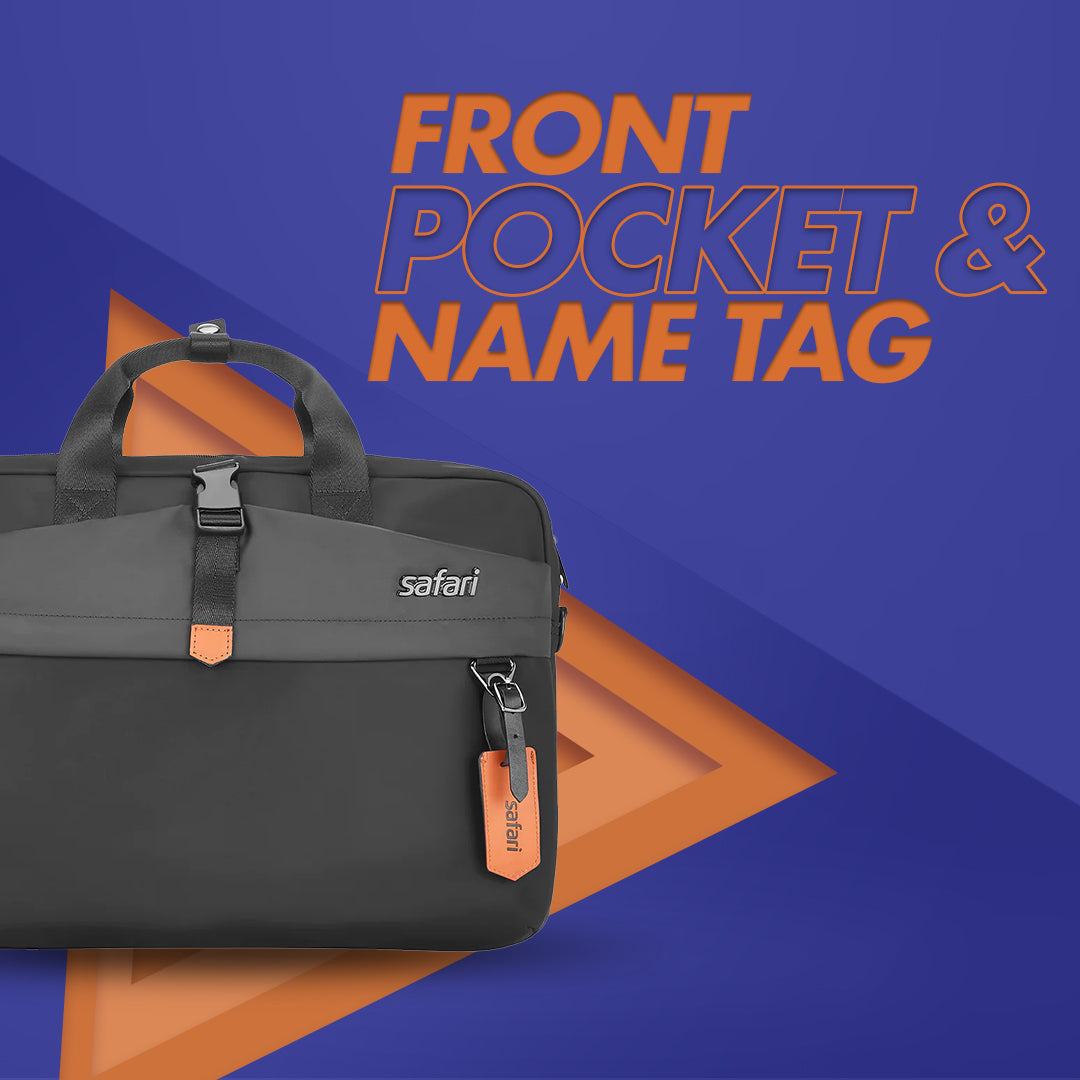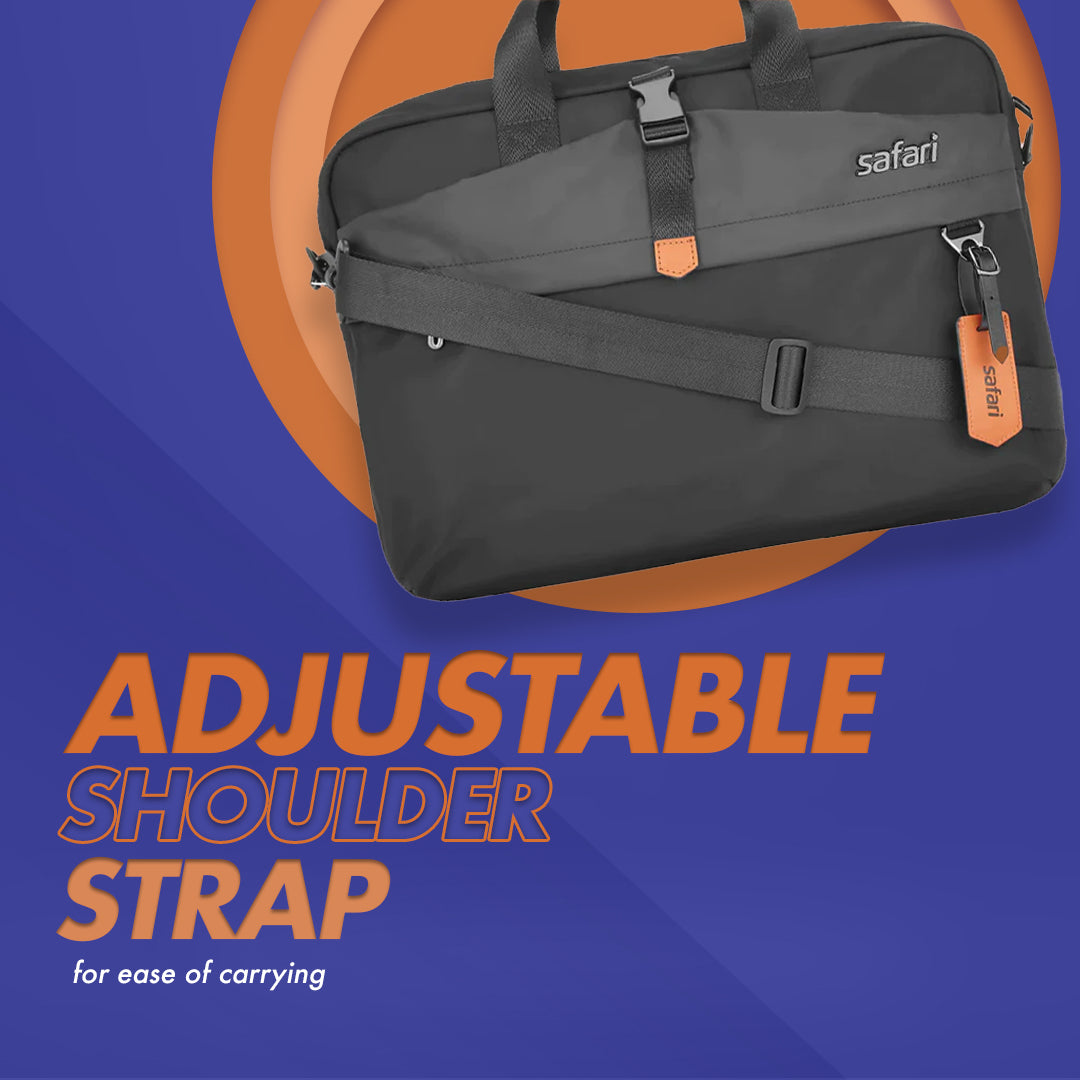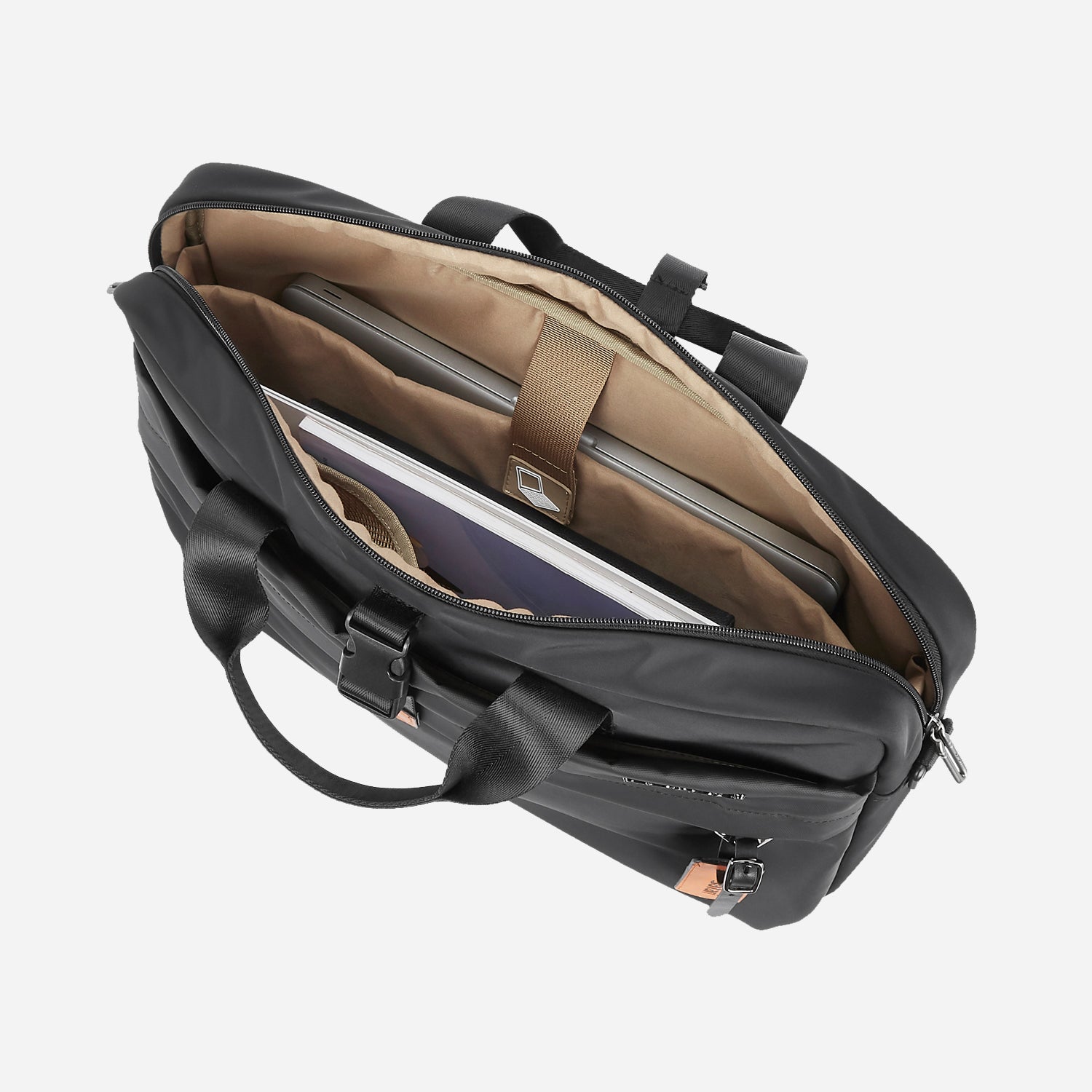 Trooper Laptop Satchel Bag with Organized Interior, Name Tag Smart Sleeve - Black

SAVE500
Get Rs. 500 Off on Order Value of Rs. 8000 and above
COMBO10
10% Off on Combos worth Rs.10000 and above
SAFARI5
5% off on Order Value. Save Rs.209

SAVE1000
Get Rs. 1000 Off on Order Value of Rs. 15000 and above
The best things do come in small packages! The Trooper Satchel has dedicated compartments for your laptop and tablet and other essentials making it a must have for your office and Business Travel. Its Smart Sleeve feature allows you to slide it across your luggage for an easy commute. Its highly durable and water resistant fabric keeps your belongings safe irrespective of the conditions. With a Name Tag for easy Identification ensure you never lose sight of your Trooper Satchel.
Carry your backpack with ease owing to the Soft Padded Handle or by sliding it in your luggage trolley with the Smart Sleeve
Engineered for performance, this polyester fabric has high-tenacity durability and is water and dust resistant.
A dedicated compartment to keep your Laptop and Tablet organized.
The USB Charging Port ensures that you're always connected, even when on the move!
Size and Dimensions
Imported/Manufactured by
Enter Delivery Pincode
Enter pin code to check delivery availability and COD availability.
Not Available

Sorry, not deliverable
Delivery Available

will be dispatched within 2-3 days

COD

Cash on Delivery accepted.
Trooper Laptop Satchel Bag with Organized Interior, Name Tag Smart Sleeve - Black
Nice 1 Quality
Superb look. Quality No. 1
Superb Product
Very elegant,easy to use,having sufficient space.